Live Online Training
BSI's online training is live, instructor-led courses that allow you to take our acclaimed ISO requirements and auditor training from anywhere.
True Class Environment
Our instructors and students interact in real-time on our industry-leading online learning platform, creating an engaging and real class environment. You can see and talk with the instructor and your classmates throughout the sessions.
Cost Savings
You can take classes at work, home, or anywhere there's an internet connection, thereby eliminating travel costs, such as car, air, and hotel. You and your company save money and time.
Convenience
Sessions are kept short across multiple days so you can have time in your day to do the other things you need to do.
Comprehensive ISO Learning Experience
Our instructors, who are experts with many years of ISO auditing background, will share in-depth knowledge and create a rich learning experience using a combination of instruction, hands-on group exercises and case studies. Classes are also kept small so you get the right level of personal attention.
Industry Recognized Certification
By completing any of our TPECS formatted training courses and passing the included exams, you will receive a certificate of competency certified by Exemplar Global (formerly RABQSA), a world-leader in personnel certification. For non-TPECS courses you will receive a Certificate of Completion.
Course Offerings
BSI is currently offering variety of courses in the Connected Learning Live format. Even more classes are being developed in this format. Reach out to your training specialist if you are looking for something specific!
TPECS Training Adapted to a Live, Online Format
The format has been engineered to allow students to fit important personal development training within busy schedules and tight travel budgets, while still receiving the best training possible.
Many of the courses using Connected Learning Live are a TPECS competency-based training program. This program structure is designed to train and assess applicants who seek to achieve the level of enhanced knowledge competence required by Exemplar Global.
How It Works
Students can elect to complete one, two, or all three courses depending on the level of competency they are seeking.
5-day (2 1/2 hour sessions) Requirements course for the competency unit of their choice; and/or
3-day (3 hour sessions) Internal Auditor course; and/or
2-day (3 hour sessions) Lead Auditor course.
Exams are given at the end of each course. Each exam is 90 minutes and detailed exam instructions will be provided. Certificates of Attainment in each competency unit will be provided for students who are deemed "Competent" for each. Certificates of Attendance are provided to those who do not pass the competency exam(s), and students will be given the opportunity to retake the test(s).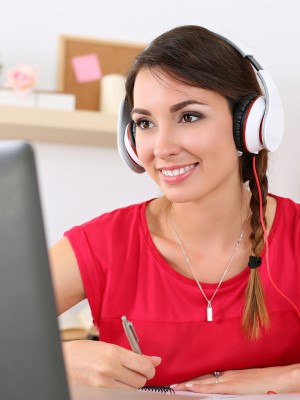 What customers are saying…
"It's great that you can see and talk to everyone like you're in the same room."
"The instructor was excellent. I appreciated his many years of experience and liked the stories shared."
"The key things about the class to me was saving time, hotel cost, and arduous traveling."